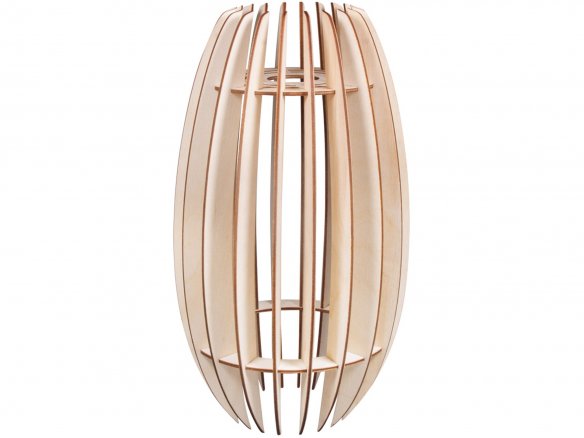 Can be assembled without tools
Airy, light, Scandinavian
Set content

20 panels and 2 rings (one for the lamp socket), assembly instructions

Material

Birch wood from FSC-certified forestry

Note

The kit does not include the cable, lamp socket, and light source (E27)
Whether the Stockholm, Helsinki, or Copenhagen model: You are only minutes away from your comforting wood panel lamp in Scandinavian design. It can go so fast, the kit with pre-sawn wooden panels and grooved rings together – without tools, only with a few drops of glue.
The light birch wood is untreated. You can – preferably before assembly – stain it (e.g., with Clou Beutelbeize) or paint it with acrylic paint. It looks great, for example, if you only paint or stain the surfaces of the panel and leave the edges untreated.
After assembling the panels, you only need to mount one lamp socket with cable in the upper ring. Screw in the bulb, and you're done. Search for the right bulbs, cables, and sockets in our Lamp Construction section.
Wood lampshade kit for E27, Helsinki, 22-tlg, 20 x 20 x 35 cm, FSC birch wood, natural