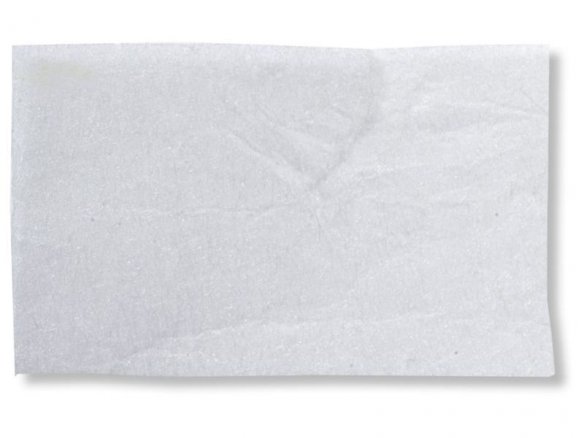 70% viscose, 30% cellulose
Application: When machine embroidering, a piece of non-woven backing is placed under the fabric in order to assure accurate embroidering and snag-free affixing of appliqués. In general, the backing makes your embroidery more workable and helps prevent your fabric from stretching. It can also be used for transferring patchwork patterns and quilting motifs.
Method of use: Baste a piece of non-woven backing somewhat bigger than the motif under the fabric before beginning your embroidery work. When using an embroidery frame, the backing should be cut to a size somewhat larger than the frame and stretched across it with your fabric. When your embroidery work is complete, the backing can be simply removed by tearing it out piece by piece.
In the case of patchwork and supple quilting work, your pattern should be lightly drawn or traced on the backing cloth with a soft pencil. The backing piece is then basted to the front side of your material in such a way that it will not slip or shift position. You are now ready to quilt along the lines of your pattern and, once completed, the backing can then be removed by tearing it loose.
Vlieseline Stitch-n-Tear non-woven backing, w = 900 mm, white
Note
Minimum order amount for products from rolls is 0.5 running metre