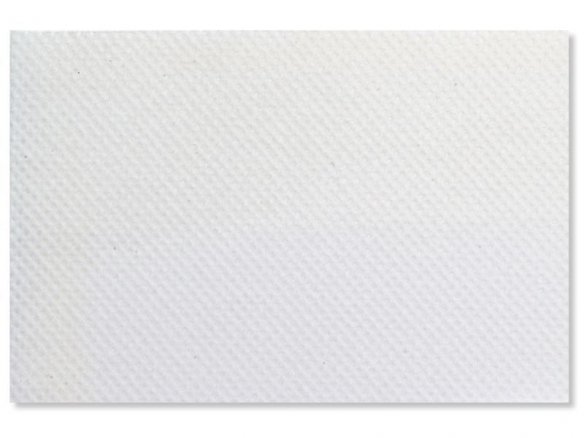 extremely stiff iron-on interlacing, th = 05 mm, 100% polyester, iron setting is "Wool/Cotton", 15 seconds, machine washable to 40 °C (delicate wash cycle) or dry cleaning
Application: The S 520 is an extremely heavyweight, firm and dimensionally stable iron-on interlacing that is used in interior decorating for stiffening up pelmets (an ornamental drapery for concealing curtain rods) and the blinds for Roman shades. They can, however, be use for other creative work with textiles that need to be reinforced like, for instance, for making handbags and hats, belts, cloth baskets and much more.
Method of use: The fabric that is to be reinforced should be steam ironed intensively before proceeding in order to prevent it shrinking at a later date. After the fabric has completely dried, the interlacing should be placed with the coated side on the back side of the outer material, covered with a moist cloth and attached by means of an iron being held in place (not moved) for 15 seconds at each section. The iron setting should be "Wool/Cotton". The steam unit device should produce a temperature of 150 °C. After attaching the interlacing, the material should then be laid out flat and allowed to cool in the air for 30 minutes so the adhesion can stabilize.
Before attaching the interlacing, an ironing test-run should be made on a fabric remnant to assure that the adhesion works the way you want.
Vlieseline pelmet interlacing S 520, w = 900 mm, white
Note
Minimum order amount for products from rolls is 0.5 running metre