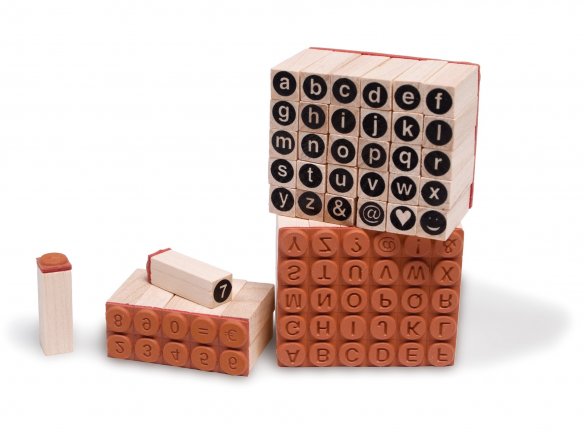 rubber stamp with an intermediate layer, affixed to a wooden block, diameter of the circled area is ca. 10 mm
The geometry of the "shafts" of these letters and numbers and symbols are very similar to the former lead typefaces that have in the meantime gone out of use: small wooden blocks that are about 30 mm high and square-shaped that can be quickly taped together in order to form whole words.
Stamp set, inverse characters, round
3 Variants
Note
The individual stamps must be carefully separated from one another with a cutter or knife before they can be used.