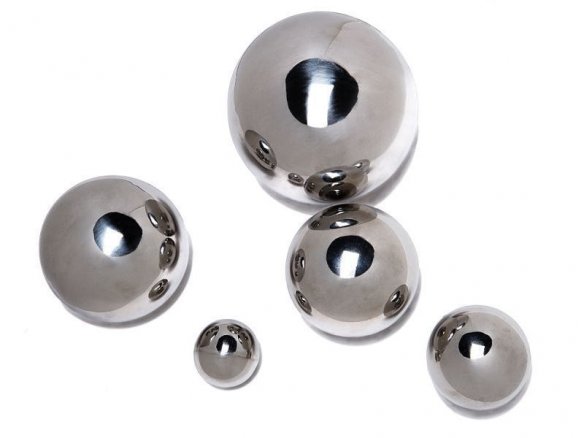 silver, high gloss, stainless steel, without a hole
Anyone who takes this stainless steel ball in his hand will have to wonder that it is so lightweight because he will of course have a solid ball in mind. Their light weight, however, makes them even more appealing because they can be used in so many more situations.
The balls are produced out of two halves whose welding seam can be seen upon close inspection in that the surface of the ball tends to arch slightly either inwards or outwards.
The surface of the ball polishes up well and can be coated with a brilliant varnish in order to protect it from fingerprints and other similar soiling. These balls are beautiful decoration pieces (e.g. on a fruit plate) that can also have a hole bored in them so they can be hung on a thin thread (e.g. polyamide nylon filament).
Stainless steel ball, glossy, hollow
6 Variants
40,00 mm
60,00 mm
80,00 mm
100,00 mm
200,00 mm
300,00 mm
Note
The given diameter can vary up to 5 mm.