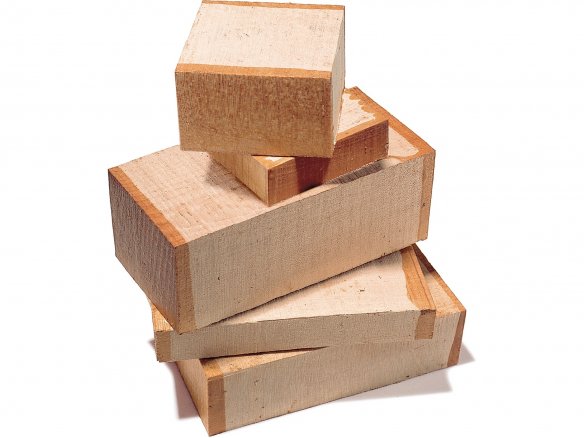 air-dryed, all sides rough sawn
The hard wood of the fagus silvatica grows in Europe. Its gross density is on average about 0.68 kg/dm³, making it one of the medium heavy woods. Beech wood is white or pale brown and only takes on its characteristic dark reddish colour through steaming. It is generally straight-grained and has a fine, uniform texture.
Beech has a considerable reaction to changing moisture conditions (shrinks and swells a lot). The wood is firm but is still easily processed; a good surface can be attained and it takes to turning extremely well. There is, however, much wear and tear to the tools used. It is easy to bend by means of steaming. Beech is not long-lasting and not suitable for outdoor use unless given a protective treatment.
Beech wood is preferred for use in model making especially when turned or bent. In the household it can be found in the form of a spoons, tool handles, brush handles as well as toys. Beech wood floors are very hardwearing.
Solid beech wood pieces, rough-cut
2 Variants
30 mm x 200 mm
60 mm x 200 mm