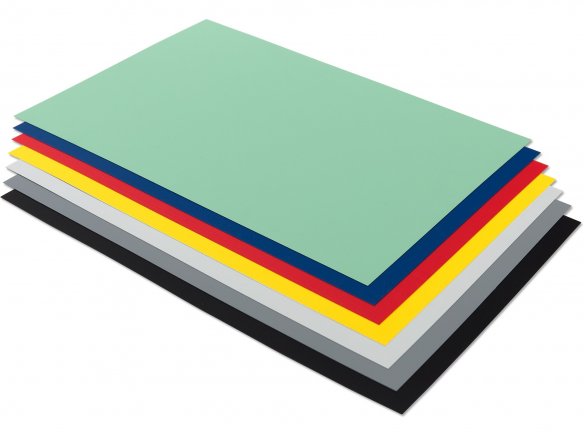 available in various colours and sizes
flexible yet sturdy
excellent value for money
Rigid-PVC films are normally used to make office supplies (e.g. quick files), packing containers, labels and simple displays. Cover sheets, lighting accoutrements or simple folders can also be created with this PVC film.
We offer the film in a thickness of 0.3 mm whereby it is, on the one hand, very sturdy, while on the other still flexible enough to fold or bend. As is the case with all PVC films, this material can be printed using either silk-screen or offset methods; it can also be folded, grooved, slotted, punched or cut with a blade or shears.
Rigid-PVC, opaque, coloured, 0.3 x 650 x 1000, black
12 Variants
210 mm × 297 mm
300 mm × 500 mm
650 mm × 1000 mm
Accessories and Related Products