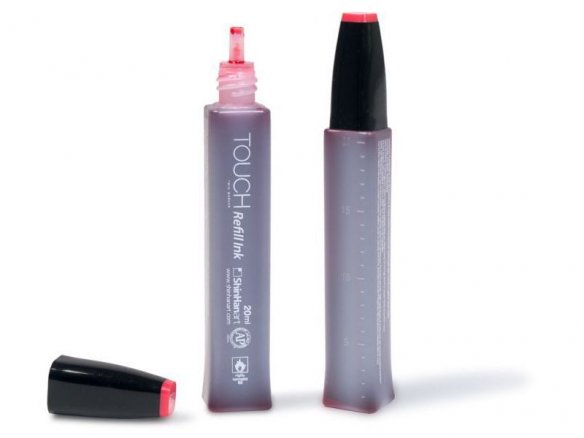 alcohol-based ink (non-toxic, AP certified) for Touch Twin Markers, can be mixed on with the other, plastic bottle
Refill Ink, which is the refill ink for Touch Markers (as you might have guessed!) is till now available in 96 of the 204 Touch colours. The inks can be mixed one with the other as you require and can also be used for airbrushing. Each Touch Twin Marker holds up to 5 ml – if the pen is actually filled to the lip each time, there is enough ink in the Refill to fill it 4 times. The usual number of fills for less efficient mortals is usually more.
FYI: the AP certification mentioned under Description is an important product evaluation that is widely used in the USA. It tests products for toxicity or, alternatively, possible health risks.
Refill bottle for Touch Marker
91 Variants
Accessories and Related Products