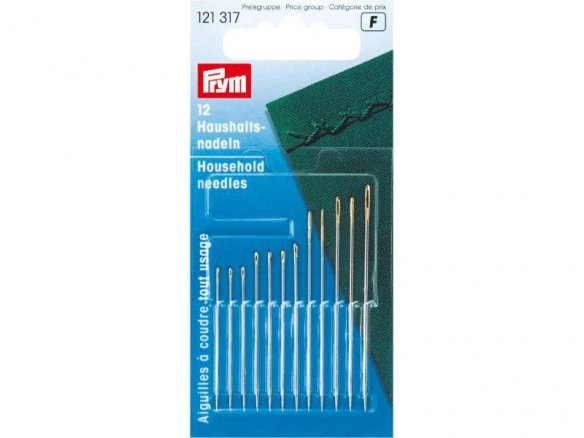 hardened steel, rustproof, slim point, burr-free head with gold-plated eye, polished, excellent smoothness, nickel-free, given dimensions: l x diameter
The Household needle set consists of these sewing needles:
1 x No. 3
2 x No. 5
2 x No. 7
1 x No. 9
3 x No. 10
3 x No. 9, betweens (27 x 0,60 mm)
Long sewing needles are called "sharps" in the trade because they are particularly slim and have a sharp point which enables them to do very precise and fine sewing.
Millinery needles are especially long and are mostly used by hat makers. They can also be used for smocked needlework, pleating and appliqués.
The gold-plated eye has an extremely soft surface that makes it much easier to thread while also putting less strain on the thread so that it will be less likely to break.
Prym sewing needle, hardened, long
7 Variants