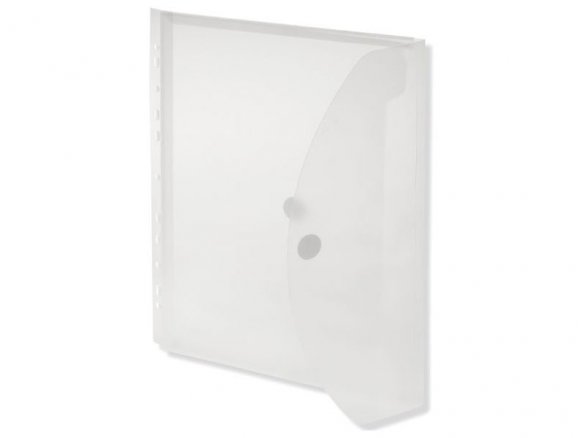 polypropylene (archival safe), transparent (see Information!), with lengthwise filing strip (European standard holes) and lengthwise Velcro flap, up to 20 mm capacity
These archival safe PP envelopes are perfect for the protected storage and filing of credentials, certificates, documents and contracts – either at home or in your office. Its 20 mm capacity allows you to safely store even large stacks of paper or three-dimensional objects.
These sheet protectors are made out of a plastic film with a slightly grainy surface, which has the effect that any lettering or the outline of any object placed within them will be somewhat blurred. If direct contact is made between the plastic sheet and the object or lettering within, the blurring disappears: objects become clear and lettering easily readable.
PP report covers, Velcro fastener, expansion fold, 238 x 334 for A4, transp., colourless (40109-04)