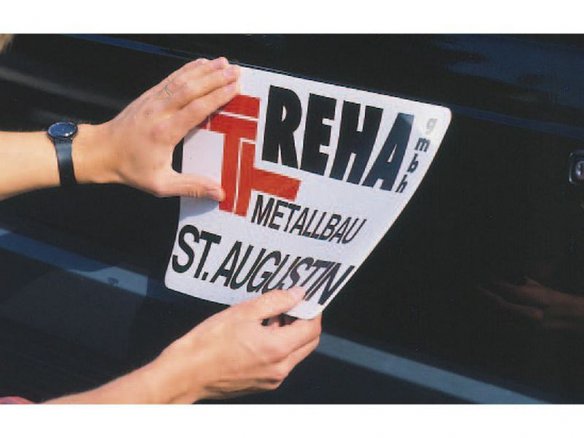 Characteristics

non-magnetic side with white PVC coating, silk matte

Thickness

0,85 mm

Weight

approx. 3 kg/m²

Adhesive strength

0.40 N/cm². The larger the surface, the stronger the adhesive strength
The white magnetic foil corresponds in quality to the coloured version. It is super for use as an advertising sign on an automobile. Please note that when so used it should be regularly removed and cleaned with soap and water and silicone spray in order to avoid it becoming stuck to the car's paint. The foil can be written on with markers and screen printed. Magnetic foil should only be rolled up around itself or stored absolutely flat on a metal surface.
Permaflex 5014 magnetic foil, white
2 Variants
Note
The minimum order for products sold from rolls: 0.5 running metre

Please note that no exchange is possible in the case of products cut from rolls and pre-cut pieces.