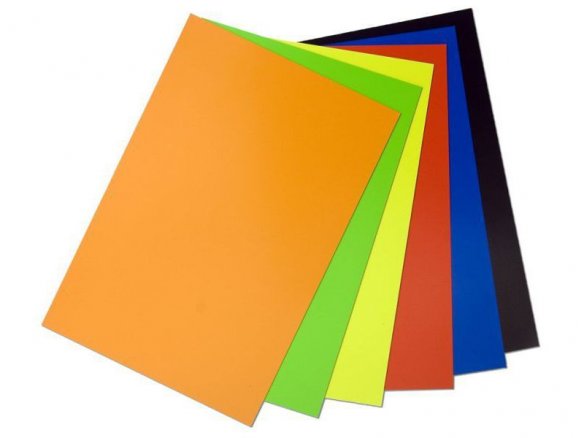 non-magnetic side coated with coloured PVC, semi-gloss, high adhesive strength (0.40 N/cm²), th = 0.85 mm, weight is about 3 kg/m²
The coloured magnetic foil is a semi-anisotropic material with high adhesive strength. The foil, with its flexible synthetic PE binding agent, corresponds to the European toy norm DIN EN 71.
The coloured foil can be cut with a shears or blade to make signs, symbols, labels or decorations that will stick very well to steel sheets. It is therefore suitable for use as labelling on sheet steel storage shelves, as a refrigerator decoration or as the basis for making organizational symbols for whiteboards. Because of its strong adhesive force, it can also be used as an advertising sign on the side of a car. Labelling with non-permanent markers can be wiped off with a moist cloth. 
Permaflex 5014 magnetic foil, coloured
6 Variants