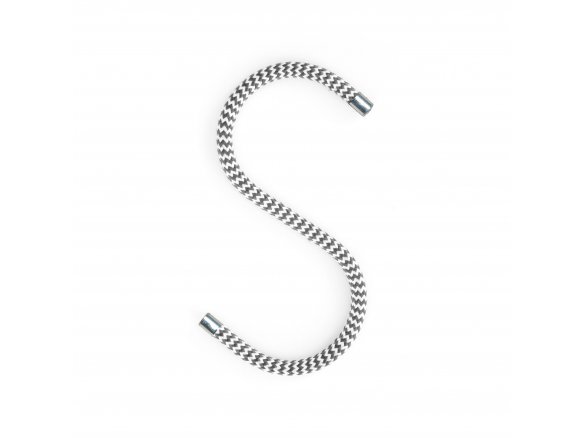 Material

Thick steel wire S = ø 5 mm, covered with nylon rope

Dimensions

l = 110 mm, b = 60 mm

Design

Roman Luyken, Peppermint Products
With the cord hook, the bare steel wire is still wrapped in a chubby textile sheath. This makes it more pleasant to touch and above all, it does not scratch the things that come into contact with it: e.g. clothes rails, belt buckles, tools. Especially useful is the versatile S-hook in wardrobe and coat rack for your scarves, chains, belts, jackets or hats.
Peppermint Products cloth covered clothes hooks, steel, nylon, l = 110 mm, 5 pieces, grey-white