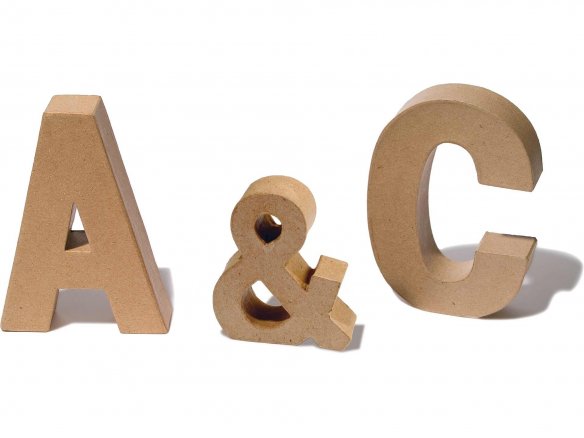 material

made of sturdy cardboard, covered with FSC-certified recycled paper
These three-dimensional letters, numbers and signs can be used to set up written words for decorative purposes or to serve as "welcome" signs or birthday greetings. Children can use them to learn the alphabet or numbers because the individual letters are just the right size (letters and numbers: h=150 mm, &-sign: h=100 mm) and weight for the hands of children.
The 30 mm depth of these letters and numbers provides enough of a base that they can be set up without the need of a support or an adhesive; i.e. they are free-standing. The brown recycled paper covering can be painted or glued but also looks great au naturel.
Papier-mâché letters, brown
27 Variants