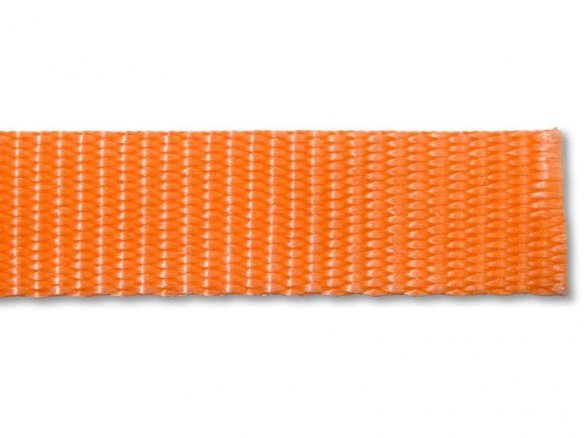 100% polyester, UV stabilized, tensile strength: 2,000 daN
The belt is usually used as a lashing strap (hence, the name): on one end a ratchet device or a LASHING CLAMP can be attached in order to use it to bundle up loose items to prepare them for shipping or transporting. The strap itself has a nice soft feel to it and is colourful to boot and these attributes suggest that it could be used for other purposes.
For use with BUCKLES or end pieces, the ends should be sewn or, alternatively, rivets can be used for affix ends that are folded over. Gluing is not recommended because such a bond will not hold up when stressed.
Lashing strap, polyester, coarse, th = 1.7 mm, w = 25 mm, orange