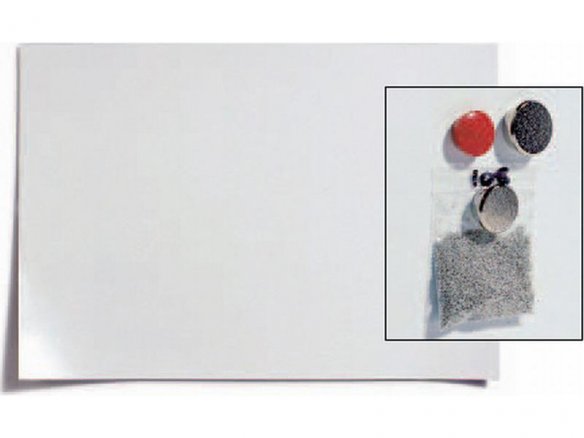 adherence sheet with incorporated iron powder, one side covered in white PVC, th = 0.5 mm, approx. 2.1 kg/m²
Ferro-sheet is a flexible plastic-bound foil that is not itself magnetic but does contain iron powder and is therefore a suitable adhesive surface for magnets. As a result, it is particularly good for use in the production of planning boards, flip charts or magnetic "pinboards". The foil can be screen printed and written on with a marker. Lettering made with non-permanent markers can be removed by means of a wet rag and some detergent.
Any cutting of the ferro-sheets can be done with either a blade or shears. The foil can be glued best when its complete surface is covered with DOUBLE-SIDED ADHESIVE FILM (do not use Pattex as it causes bubbles). The best substrate material is a smooth plastic panel (e.g. FOREX).
Ferro sheet, white, w = 610 mm
Note
The minimum order for products sold from rolls: 0.5 running metre. Please note that no exchange is possible in the case of products cut from rolls.