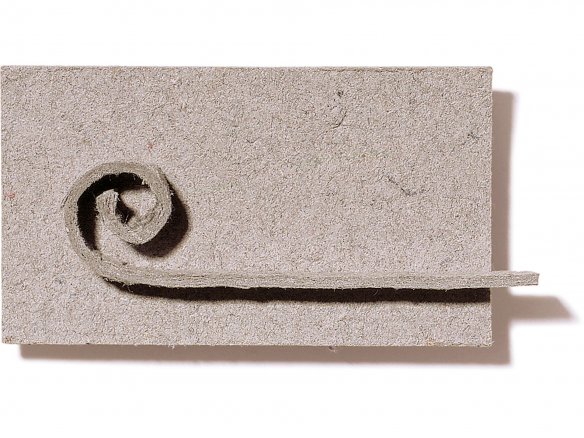 not sized, soft, rough/rough, from textile fibres (60%) and recycled paper (40%)
The actual thickness can deviate by up to 0.2 mm from the stated thickness.
Felt paperboard is a soft, unsized paperboard that comes on rolls and has a thick felty character about it. It is mostly used as a substrate for floor coverings and for heat and noise insulation. Felt paperboard consists of 60% sorted waste from the collection of old textiles and 40% recovered paper.
Because felt paperboard can be so easily cut, it is perfect for use in making stratified architectural models. When stacked one upon the other and glued at the edges or stapled in the middle, visually impressive structures can be achieved. Gluing can be done with either PONAL or TESA ALL-PURPOSE GLUE. The given thicknesses are approximate and can be at a variance of up to 20%.
Because felt paperboard tends to break easily, we do not ship it by the metre, i.e., only as complete rolls. Felt paper is made from recovered paper and is not bleached which means that its grey tones can sometimes vary slightly. Please note that no exchange is possible in the case of products cut from rolls.
Felt paperboard, grey
3 Variants