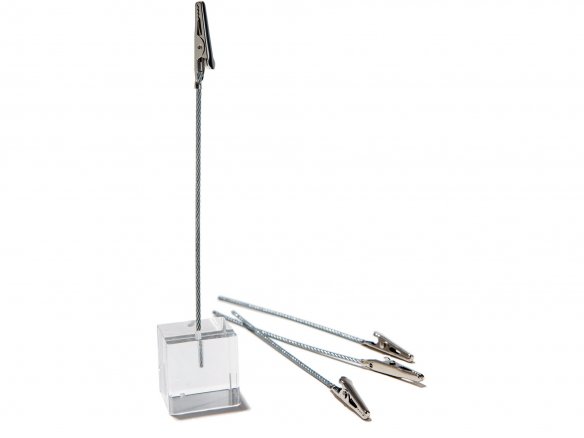 clip is made of galvanised sheet steel, with serrated jaws, wire rope made from galvanised steel strands, given length: length of the clip (total length)
Crocodile clips are mainly used in the field of electrotechnology. One of the grips is eyelet shaped so as to allow a wire rope to be attached – usually by means of soldering. The clip on offer here has a stranded wire rope attached at this point which is so sturdy that it can be stuck into some available spot in order to, for example, display at the clip end things like price labels, photographs, calling cards, etc. etc.
Crocodile clips without wire rope (crocodile clip, metal) can also be found in our product assortment.
Crocodile clip with wire rope, clip: l=35 mm w=5 mm; wire: l=ca. 115 mm ø 2 mm