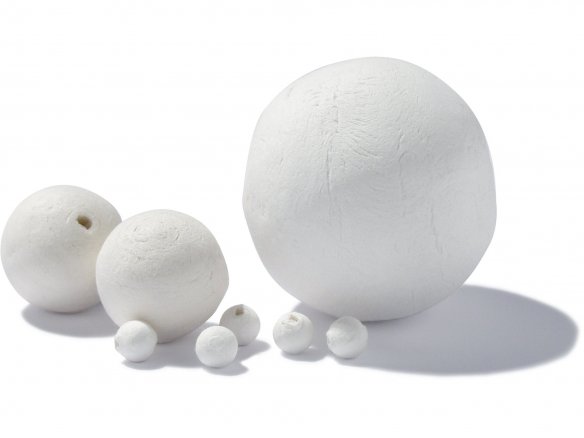 pulp, white, with hole (half)
A machine that winds cellulose strips with a glue additive around a mandrel makes these cotton balls. The balls therefore have a hole in them, which surely predestined them for use as treetops in architectural model making. These balls are often used for working models in scales of 1:1000 to 1:500.
Beechwood balls that have no drill hole, that are partially drilled or drilled completely through, as well as hemispheres that have no drill hole, are all available at Modulor. These balls can be used for a variety of purposes: as the crown of architectural model trees (partially drilled), as marbles (not drilled), in the creation of jewellery (drilled through), for mobiles, for making simple children's toys and much more.
Our balls are turned from stove dried European beechwood and subsequently sanded so that a relatively smooth surface is achieved.