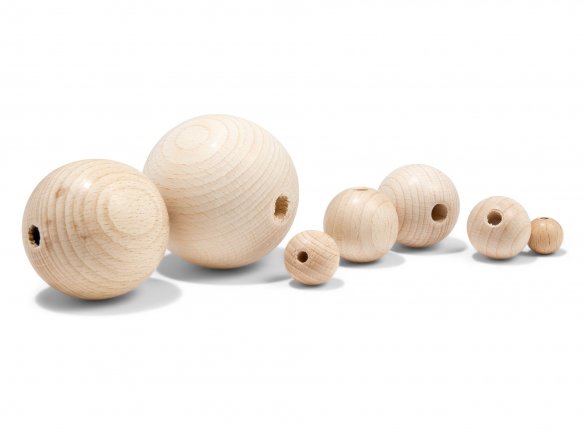 Measurements

ø ball x ø drill hole
These small wood balls, which have a hole drilled through them, can be strung together like wooden beads. They have many more uses besides just as jewellery components. For example, they can be used to make an abacus, an orthopaedic seat covering or simple puppets and children's toys.
Wooden ball candle holder, beech, untreated
14 Variants
4,00 mm
6,00 mm
8,00 mm
10,00 mm
15,00 mm
20,00 mm
25,00 mm
30,00 mm
35,00 mm
40,00 mm
50,00 mm
60,00 mm
80,00 mm
Note
The given measurements are "diameter of the ball x diameter of the drill hole".