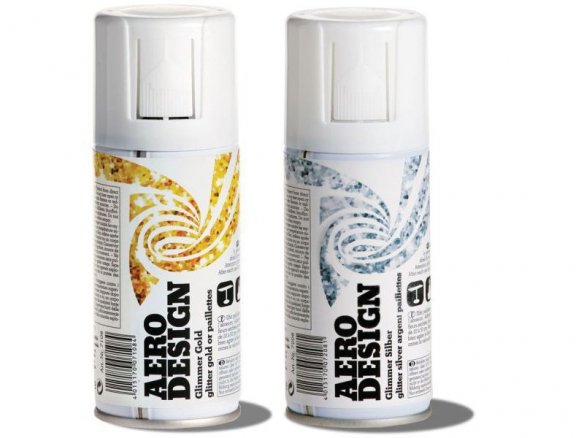 adds glitter, hazard warning: F+ (= highly inflammable)
The Aerodesign glitter spray is the small version of the AERODECOR GLITTER SPRAY.
This glitter spray must be applied a number of times before a solid coverage is attained. When one coat is applied, only a fine glitter effect is produced; only after about four coats have been applied is the coverage really complete.