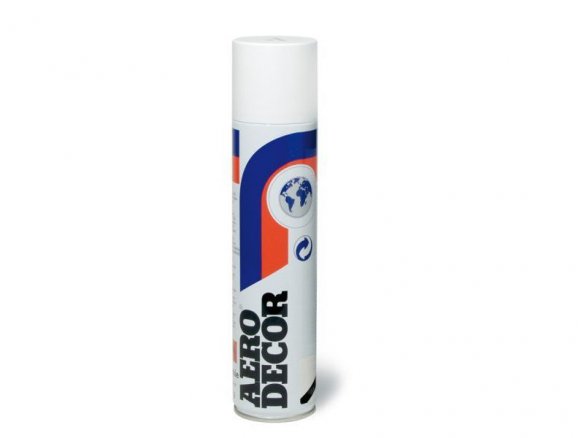 dulling protective film, smudge-resistant, weather-resistant
Description
Hazard warnings
Aerodecor matte spray paint matt finishes the surface of acrylic glass and other transparent materials so that they look like etched or sand-blasted glass. It is often used in architectural model making and for decoration purposes. Matte spray paint can also be used as a reflection-free protective coating on transparent paper (e.g. architectural plans). In the field of product photography it prevents unwanted reflections on the objects and turns standard high-gloss paper into one with a luxurious matte finish. 
Danger, Propan = 12 - 17 %, Butan = 45 - 50 %, Ethanol = 0 - 5 %, (VOC-Wert = 624,0 g/l), Flam. Aerosol 1
Hazard warnings
H222: Extremely flammable aerosol.
H229: Pressurised container: May burst if heated.
Safety instructions
P102: Keep out of reach of children.
P210: Keep away from heat, hot surfaces, sparks, open flames and other ignition sources. No smoking.
P211: Do not spray on an open flame or other ignition source.
P251: Do not pierce or burn, aven after use.
P410+P412: Protect from sunlight. Do not expose to temperatures exceeding 50°C / 122°F.
P501: Dispose of contents / container to …
Aerodecor matte spray paint, colourless
2 Variants
Note
Application of this spray on POLYSTYRENE RIGID FOAM should only be done as follows: numerous thin coats applied from a good distance away! We do not recommend its use on POLYSTYRENE FOAM STYROPOR. In all cases, preliminary tests should be made!