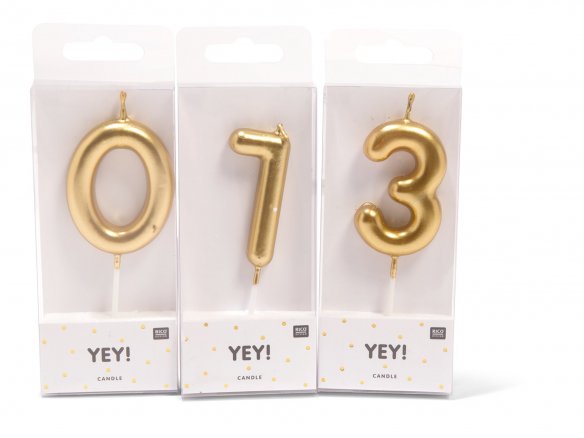 Candles should not be missing on any birthday cake! But also at other celebrations, such as weddings or baptisms, suitable candles are real mood-setters. Thanks to the timeless colour, these candles can be used for children's birthday parties as well as for adult celebrations.
Safety instructions:
Never leave burning candles unattended! Place the candle out of reach of children and pets! Leave space between burning candles! Do not burn candles near combustible objects!
YEY number candle, gold
10 Variants