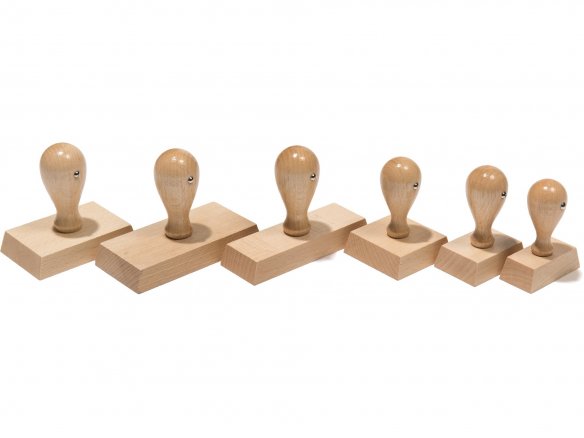 Material

Beech wood, handle and lower part glued

Surface

Colorless matte lacquer
Stamp bodies like these are the ideal holders for small sized stamp rubbers, foam rubbers or the like. They not only looks like beautiful, classic stamps but also serve to make precise stamping possible. It is just for this reason that all the wooden bodies have a silver pin on the handle piece that can be used for orientation when attaching a stamp rubber to it: whether it marks the front, or the top or whatever! 
A piece of rubber or the like can be attached by means of a double-sided adhesive film or double-sided adhesive tape. Also, in the case of thinner rubber layers, they can be attached very professionally like a "real" stamp by gluing a cellular rubber mounting plate (cellular rubber mat, double-sided adhesive) on the stamp body.
Wooden stamp bodies, stamp area 50 x 75 mm
7 Variants
Accessories and Related Products