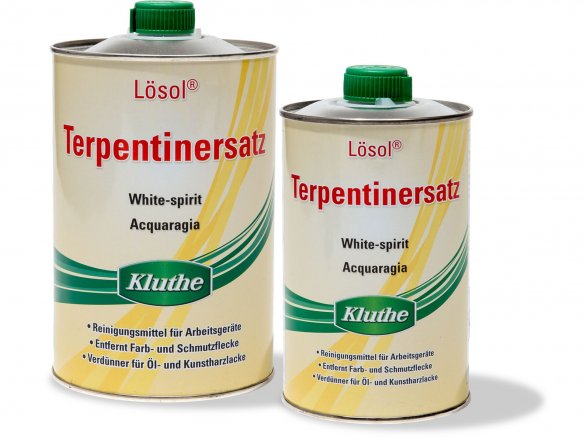 cleaner and thinner, hazard warnings: Xn harmful, N dangerous for the environment
White spirit is good for use as a cleaning agent for tools as well as for thinning synthetic resin paints, clear varnishes, wood stains, oil paints, rust protection paints, precoat paints and many more. The long evaporation time allows the paint to spread very well. White spirit evaporates without leaving any residue.
By using white spirit and PIGMENTS, drawings and designs can be dyed onto transparent paper, opaque paper, cardboard, plywoods and even matte-finished plastic films. How this is done with the help of solvents can be found under the heading "Paints, Aids, Chemicals" where the sub-heading "Information about Paints, Aids, Chemicals" should be consulted (not yet in English).