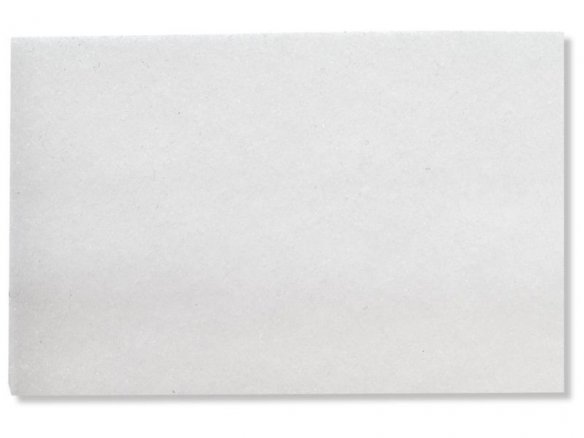 iron-on, 100% polyester, setting for iron is Wool/Cotton, 15 seconds, machine washable to 40 °C (delicate cycle) or dry clean
Application: the H 640 is a thick, iron-on volume fleece for use in patchwork and quilting jobs as well as for padding outer garments. It can be used with light or heavy material.
Method of use: The coated side of the fleece is placed on the back side of your outer fabric and covered with a moist cloth. An iron is then applied for about 15 seconds (not pushed, just held in place!) at every section of the fleece. Iron setting should be "Wool/Cotton". After attaching the fleece, the material should then be laid out flat and allowed to cool in the air for 30 minutes so the adhesion can stabilize.
Before attaching the fleece, an ironing test-run should be made on a fabric remnant to assure that the adhesion works the way you want.
Vlieseline volume fleece H 640, th = ca. 5 mm, w = 900 mm, white
Note
The minimum order for products sold from rolls: 0.5 running metre. Please note that no exchange is possible in the case of products cut from rolls.