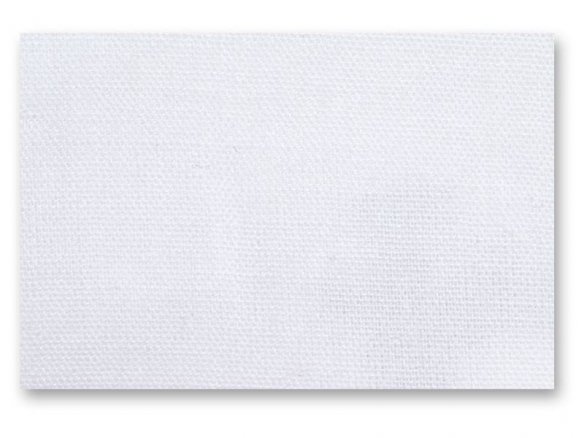 100% cotton, iron-on with steam iron; steam iron setting: Cotton for 12 seconds, machine washable to 40 °C or dry cleaning
Application: G 710 is a lightweight woven fabric interfacing made of cotton for use with small parts on blouses and dresses. It can generally be used with medium weight fabrics made of cotton or other fibres.
Method of use: The interfacing is always cut in a lengthwise direction and must always follow the grain of the fabric to which it is being applied. Place the interfacing with the coated side on the wrong side of the fabric, glide the steam iron slowly over each area 6 times or cover with a damp cloth and press each area for about 12 seconds, without moving the iron. Iron setting: Cotton. Allow the pieces to cool while lying flat for about 30 minutes, so that the adhesive can set properly.
We strongly recommend that you attach a small piece of interfacing to a fabric remnant with your iron first to make sure that the hold and the adhesion meet your expectations.
Vlieseline iron-on woven interfacing G 710
2 Variants
Note
Minimum order amount for products from rolls is 0.5 running metre