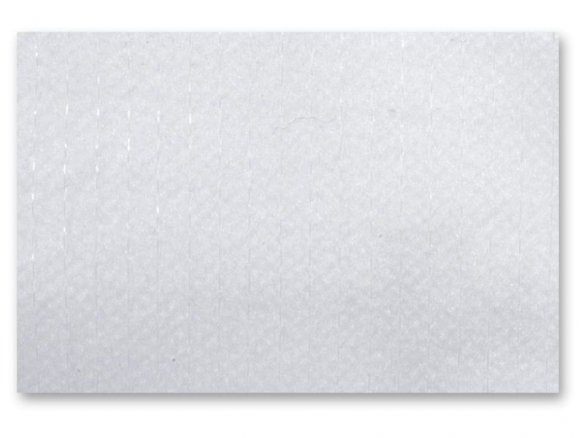 70% polyamide, 30% polyester, iron-on with moist cloth; iron setting: Wool/Cotton for 12 seconds, machine washable to 40 °C or dry cleaning
Application: H 410 is a soft iron-on interfacing with stabilizing threads running lengthwise (along the grain). These threads also help even particularly soft fabrics to retain their shape. For the front sections and accessories of waistcoats, jackets and coats as well as for collars, pockets flaps etc. These thin interfacings are best used on fabrics like wool, suede or jersey.
Method of use: Please note that the thread along the grain of the interfacing must follow the grain of the fabric. Place the interfacing with the coated side on the wrong side of the fabric. Cover the entire area with a damp cloth. Press each area for about 10 to 12 seconds, being careful not to move the iron. Iron setting: Wool/Cotton. Allow the pieces to cool while lying flat for about 30 minutes, so that the adhesive can set properly.
We strongly recommend that you attach a small piece of interfacing to a fabric remnant with your iron first to make sure that the hold and the adhesion meet your expectations.
Vlieseline iron-on interfacing H 410
2 Variants
Note
Minimum order amount for products from rolls is 0.5 running metre