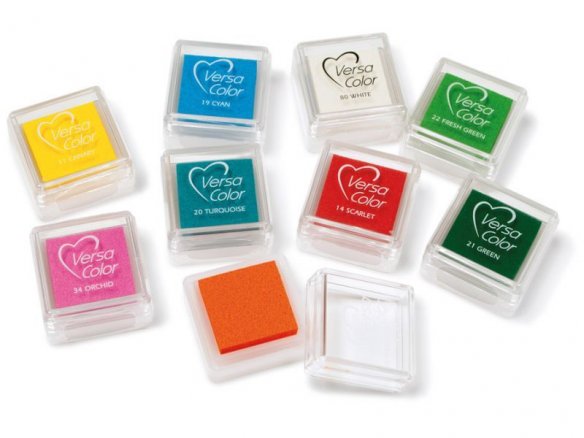 slow-drying, highly pigmented ink
water-based
non toxic & acid free
lightfast
different colours to choose from
The ink in the stamp pad has a high degree of coverage (opacity<9, while being acid-free, non-toxic and suitable for use by children. It dries slowly, which means that it is not really best for simple stamping jobs but rather for colouring, stencilling or for embossing techniques.
Also available in the dimensions 7 x 4 cm.
Versa Color Pigment stamp pad Mini
15 Variants