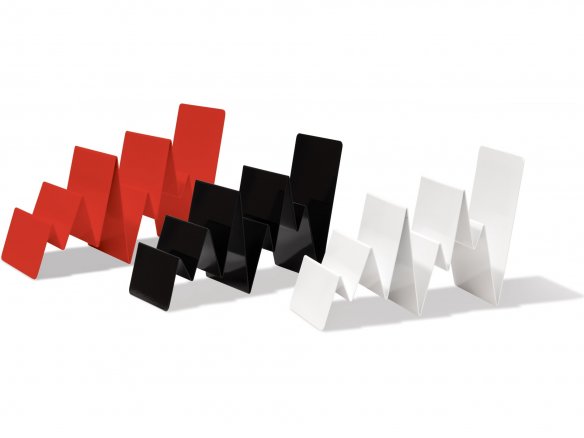 Material

sheet steel, powder coated

Format

ca. 200 x 80 x 130 mm

Weight

510 g

Colour

white, red or black

Design

Adam & Harborth
The Tabula Rasa (translation: blank slate!) notepad holder immediately brings order to your desk, telephone table or your kitchen counter top when you´re cooking up some French cuisine! Notes, recipes, business cards, small flyers and postcards all fit into the variously sized compartments.
For someone with greater needs than those supplied by the capacity of this notebook holder there is always the option of getting a second or third! They come in white, black and red.
Tabula Rasa notepad holder
3 Variants
Accessories and Related Products