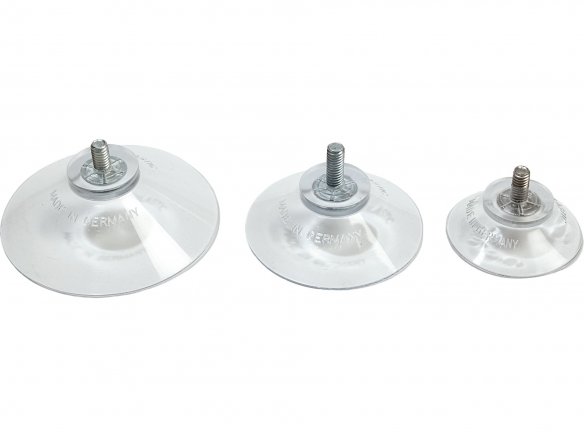 material

soft PVC

equipment

with moulded steel screw, galvanised
Depending on the thickness of the material to be held by the suction cup, you will need to choose between the shorter (6 mm) and the longer (11 mm) screws. For securing purposes the threads are compatible with our knurled nut, our threaded ball or our bookbinding screws.
When used in conjunction with our QUICK-CLIP and a six-sides nut with an M4 thread, the suction cup with threaded screw can be set up as a clamp.
Suction cup with threaded screw
3 Variants
30,00 mm
40,00 mm
50,00 mm
Note
The colour of the different suction cups can vary somewhat. The difference in colouring can, however, only be seen when the cups are in the package – once in use, it is no longer noticeable.