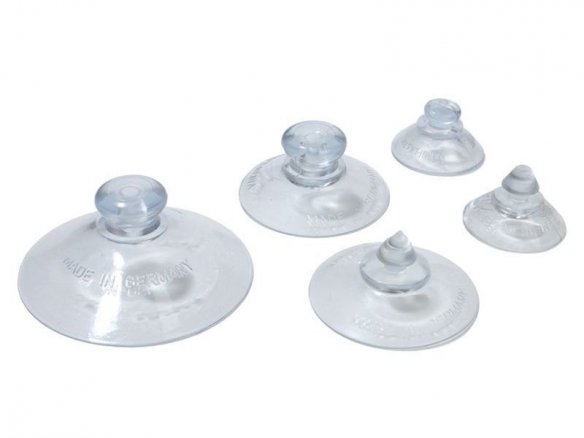 soft-PVC, transparent, colourless, Shore hardness about 65 Sh-A
Postcards or placards that have been punched with a standard hole punch can be attached to this small suction cup with its mounting knob (ø 20 mm) by pressing them over the knob.
Suction cup with knob
5 Variants
Note
The colour of the different suction cups can vary somewhat. The difference in colouring can, however, only be seen when the cups are in the package – once in use, it is no longer noticeable.