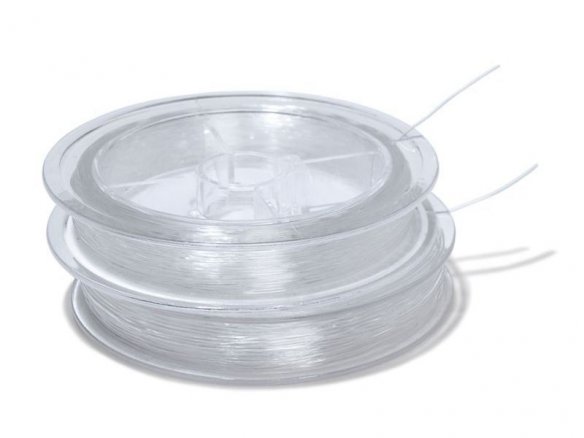 5 m length comes in a PE-bag, 25 m length comes on a roll
An elastic string like this one is normally found being used for beading purposes with armbands or the like in mind or as a means of joining rigid elements together (to form a doll or a "collapsing" or push puppet, for example) in such a way that individual sections can move about. This rubber string has a remarkable degree of tear strength – it can be stretched to 100% of its length and go back to its original length when released; the string does not become stretched out as a result or, if it does, only to a tiny degree.
The Stretch Magic multi-fibre string is made up of many fine latex fibres that can possibly come apart at the open ends while the Stretch Magic round cord is made up of a single strand whose thickness is given. You can pull apart the individual fibres of the multi-fibre version, with the result that you now have a number of extremely thin elastic strings that can be used for particularly delicate uses. Both versions can be knotted, with the multi-fibred version being easier to work with in that way.
Stretch Magic rubber cord
4 Variants