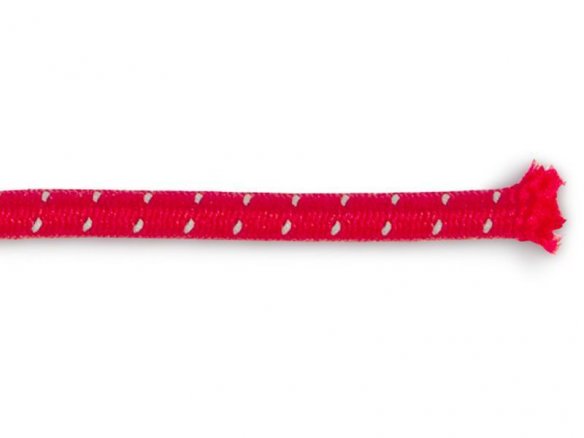 50% rubber threads, 50% polyester, machine washable up to 40 °C
This sheathed rubber stretch cord with light reflecting threads can be used as, among other things, a drawstring on a hood or the waistband of a jacket or on leg and waist bands on sports clothing. The ends of the cord can be simply tied into knots over which you can slide a CORD END (cap). A CORD LOCK is the correct means for securing pull cords or the like.
Stretch cord with reflecting threads
6 Variants
Note
Please note that no exchange is possible in the case of products cut from rolls.