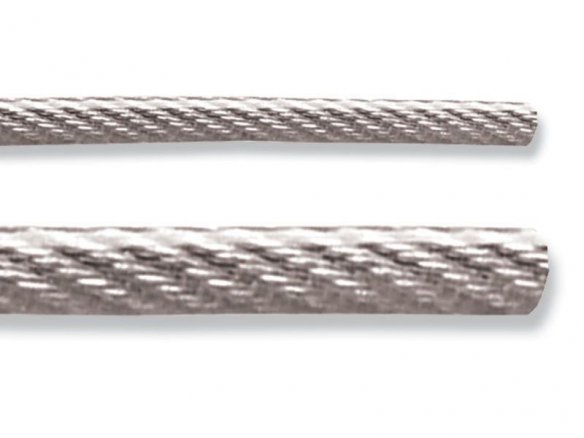 twisted galvanised steel wire, transparent colourless soft-PVC sheath, wire rope as described by EN 12385-4, given dimensions: diameter of the wire rope/diameter of rope plus PVC sheath, for information about the rope construction see the "Information about Steel Wire Ropes"
The transparent plastic sheath protects the rope within – on the one hand against being damaged and against corrosion, on the other hand it provides the rope with a smooth, groove-free and safe surface.
Wire ropes can be formed into a loop by using SIMPLEX or DUPLEX CLIPS. We do have on offer steel wires that have been made up in this way for the purpose of hanging in a GALLERY SYSTEM: the STEEL WIRE WITH HOLDING BRACKET is one example.
Steel wire rope, PVC sheath
2 Variants