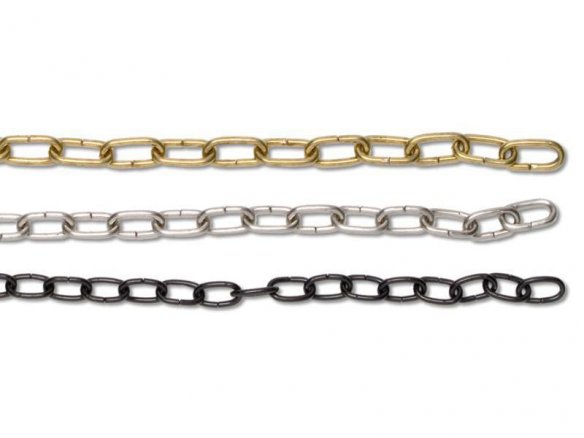 similar to Type C (long linked), given dimensions: thickness of metal x link length (inner) x link width (outer)
Watch chains are small-sized link chains. They are naturally not designed to carry or pull loads or that kind of thing but rather to serve mainly as decoration or as a means of connecting a top to a box or an object to a table or, yes, a watch to a vest.
The recommended bearing capacity of this chain is 5.5 kg. The recommended bearing capacity is a calculated value based on a "security factor". All information regarding bearing capacity is non-binding (without liability) and not guaranteed by Modulor.
Steel watch chain, non-welded
3 Variants