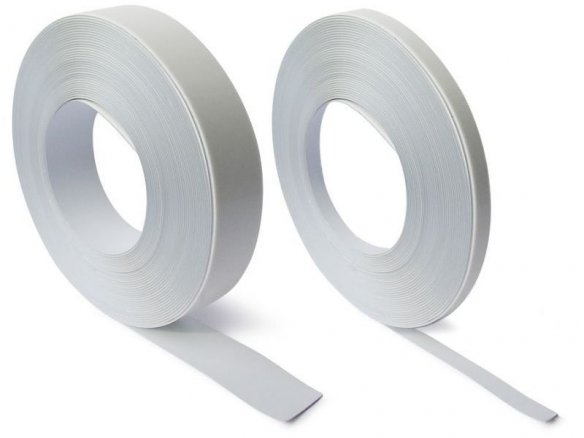 material

steel sheet (th = 0.1 mm)
Like a FERRO-SHEET, the metal adhesive band is not magnetic on its own. It is designed more as a wall strip that allows you to hang layouts and other documents using magnets. Because the band is very thin, it doesn´t really stand out on a white wall. It can be cut to shape with a sturdy SCISSORS.
The wider version includes a foam coated adhesive film backing so that its total width is 1 mm; the thinner version only has a very thin adhesive film on the back so that its total thickness is only 0.5 mm.