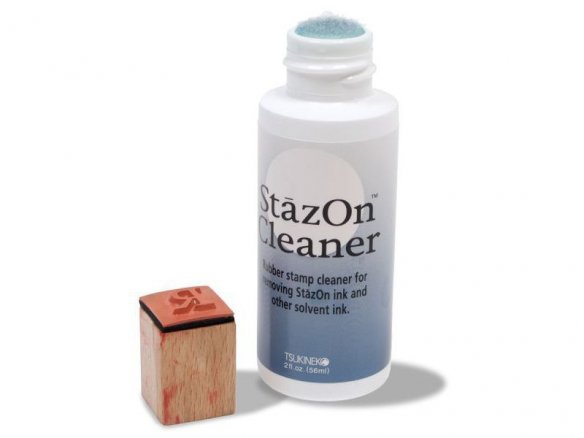 liquid, solvent-free, acid-free, transparent, bottle with foam rubber applicator
StazOn Cleaner was developed for the cleaing and care of rubber stamps after they have been used with waterproof, solvent-based inks (even when dried!). It can also be use to remove flawed stamp impressions from smooth surfaces like, for instance, glass. (Ironically, the name StazOn is a play on "stays on" which in this case in inappropriate to say the least!). For this, the cleaning fluid should be applied to the integrated sponge and this then rubbed on the stamped ink you want to remove; the residue should then be removed with a moist cloth. In the case of stubborn residues, this process must be repeated until you are satisfied.
Please note that this cleaner is not for use with acrylic stamps!!
StazOn stamp cleaner, 56 ml