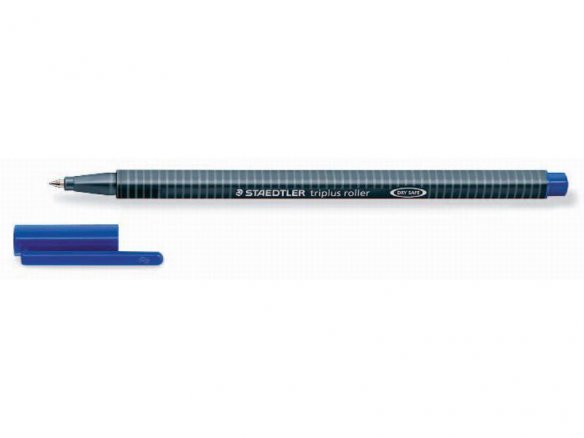 roller ball in metal socket, line width 0.3 mm, dry-safe water-based ink, silver ergonomic polypropylene triangular barrel, cap with clip is the colour of the ink
The Triplus roller is great for writing and drawing and, by virtue of the triangular shape of its barrel, can be held in your hand for a long time with fatigue setting in.
The Triplus roller is filled with Dry Safe ink. This special ink – an innovation of the Staedtler Company – assures that the pen will not dry out even if it is left open for a long time (maximum 2 days).
Staedtler Triplus roller, pen, red