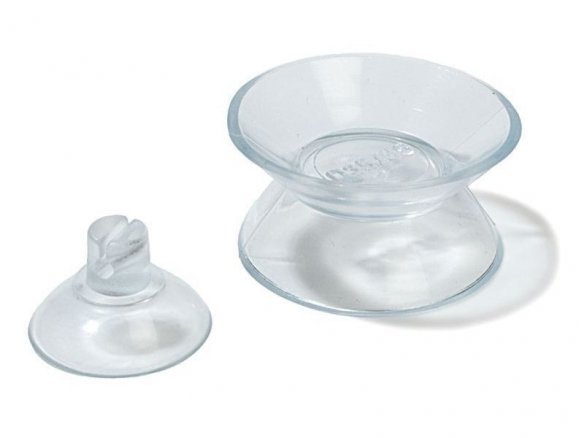 soft-PVC, transparent, colourless, Shore hardness about 65 Sh-A
A light string can be pressed into the slot on that version suction cup in order to temporarily attach it to, for example, a window. With the two-sided suction cups you can attach an acrylic glass sign to a display window.
Specialized suction cups
2 Variants
Note
The colour of the different suction cups can vary somewhat. The difference in colouring can, however, only be seen when the cups are in the package – once in use, it is no longer noticeable.