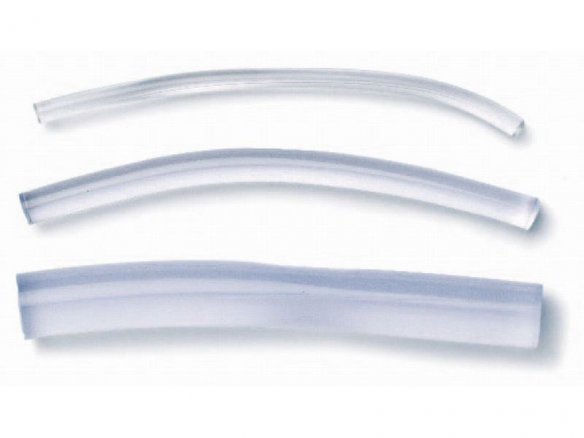 transparent, glossy, Shore hardness approx. 75 Sh-A
Because these PVC round cords contain plasticizer, they are not suitable to be used as toys for children. Also, the plasticizer increases the flammability.
The cords can be cut with a blade or with one of the somewhat more powerful shears. Knots made in the cord will tend to loosen a lot less if they are melted slightly with a flame.
Soft-PVC round cord, colourless
6 Variants
1.000 mm
3.000 mm
5.000 mm
50.000 mm
100.000 mm