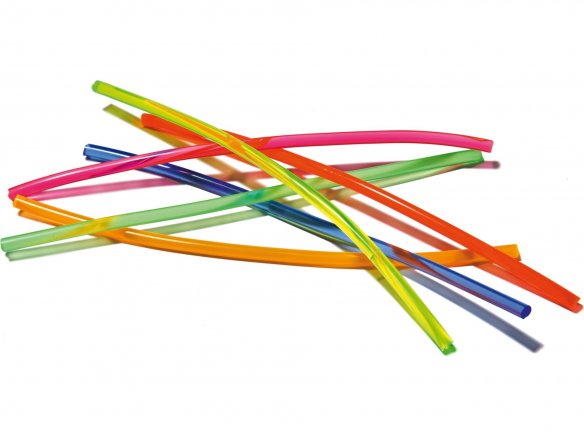 transparent, flourescent, glossy, not lightfast
Because these PVC round cords contain plasticizer, they are not suitable to be used as toys for children. Also keep in mind that the plasticizer increases the flammability.
When lit with a black light the neon cords really give off great bright colours. Interesting effects can also be produced by stretching the cords and placing them in the rays of a black light. The cords can be formed into letters and stapled to a panel in order to create a simple sign.
The cords can be cut with a BLADE or with one of the somewhat more powerful SHEARS. Knots made in the cord will tend to loosen a lot less if they are melted slightly with a flame.
Soft-PVC neon round cord, coloured
7 Variants
Note
The minimum order for products sold from rolls: 0.5 running metre

Please note that no exchange is possible in the case of products cut from rolls.