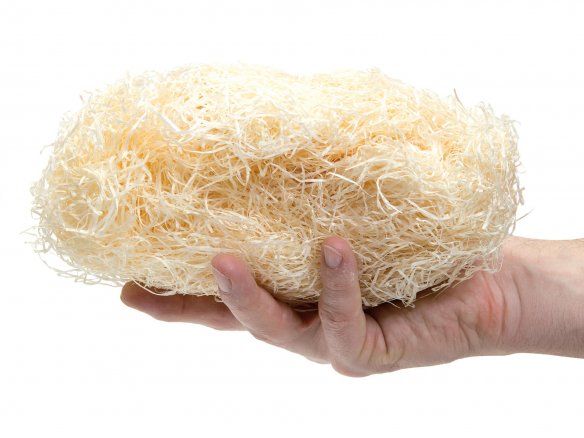 natural stuffing material made of 100% spruce wood, beige, breathable, firm plugging material
Teddy bears are traditionally stuffed with wood shavings. Nowadays it is only used for making vintage bears or for repair work on antique teddies because this style of stuffing requires a great deal of intuition and dexterity.
Shaved wood strips can also be used for things like handicrafts work or for packaging.
Shaved wood strips, natural, PE bag, 300 g, from spruce