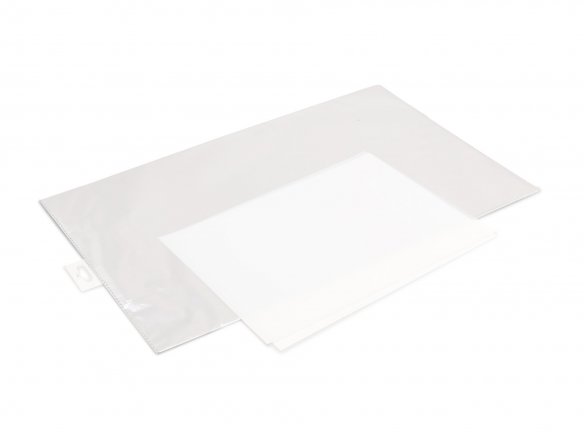 Screen printing stencils from an inkjet printer
For richly covered prints
For all common inkjet printers
In contrast to ordinary transparencies, these professional screen printing films for inkjet printers can be printed much more opaque (please note the print settings in the printer driver). So a film is sufficient to expose the graphic easily in the screen frame. Screen-printed films are specially coated on one side and have a slightly milky appearance. The films are suitable for piezo and thermal inkjet printers with dye or pigment inks, i.e., for all standard inkjet printer models. Although the cheaper transparent films can also be used to produce stencils, they often do not provide sufficient black coverage.
Please make sure you print on the slightly roughened side!
Screen printing film for ink-jet printer
2 Variants