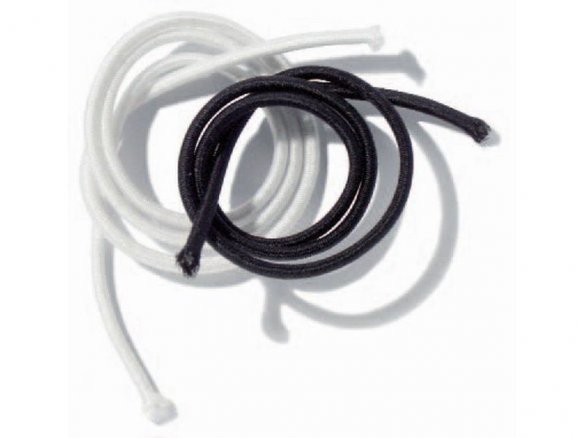 Rubber stretch cords pre-assembled with small metal end pieces are a familiar sight on folders and bags around any office. Because we don't have the rubber stretch cords in all possible lengths, we have these cords available as semi-finished products. In addition to its use with paper and cardboard products, the stretch band can be used for really an almost unlimited number of purposes. As a supplementary article we offer the metal split-pins for rubber stretch cord  for use as end pieces.
Rubber stretch cord, thin, coloured
4 Variants
Note
Please note that no exchange is possible in the case of products cut from rolls.