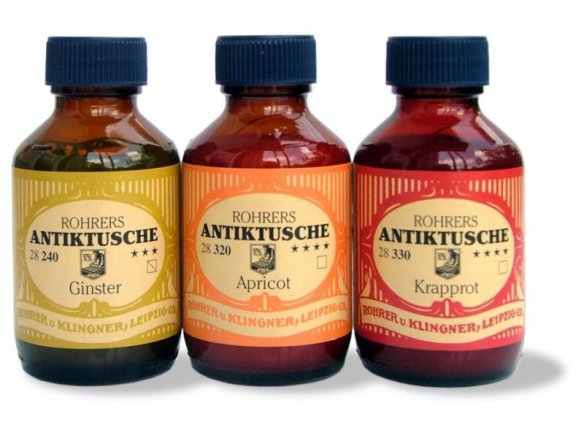 drawing ink for quill, brush, airbrush, calligraphy feathers; pigments in pure acrylate binding agent, water-based, either opaque or transparent (glazing) depending on the hue, non-yellowing, age-resistant, smudge-proof and waterproof to a large extent, colours are intermixable, satisfactory to excellent lightfastness (non-fading) depending on the hue
This Rohrer & Klingner traditional ink with its high pigment content is great for use on a number of surfaces like drawing paper and board, transparent paper and frosted polyester films (e.g. POLYESTER COPYING AND DRAFTING FILM). In the case of calligraphy, more absorbent paper like hand-made vat paper, Ingres, etc. can also be used.
You can use nib pens or brushes for working with Rohrers & Klingner traditional ink, as well as airbrushes and isograph pens (0.35 mm). The wide application range runs the gamut from sketching and drafting to calligraphy and through to wet-in-wet watercolour painting. All ink hues are intermixable and can be mixed with ROHRER & KLINGNER CALLIGRAPHY INK. Because of its acrylate binding agent, the inks are smudge-proof and waterproof when dry. By not using a wetting agent (surfactant), ideal flow properties are achieved without the risk of the ink dispersing over the paper or bleeding through. Shake well before using! Your tools can be cleaned with ROHRER´S SPECIAL CLEANER. 
Paper or board with a smooth surface should be used when drawing or writing with ink so that the nib can glide freely. Recommended is paper with both internal and external sizing because it will prevent the ink from bleeding and increases the brilliance of the colours. A soft paper or a rough surface can end up becoming ruffled so that the quill will get stuck, especially when the application is done quickly. Calligraphy inks are often found being used on ACETATE FILM. In that instance, preliminary tests should be made to be sure that the ink will be accepted. Substrates that are great for drawing and writing with quill and ink include ELEPHANT HIDE, HAHNEMÜHLE PEN AND INK DRAWING PAD or even the satin-finished paper from the CLAIREFONTAINE writing pads.
Rohrer & Klingner traditional ink
18 Variants