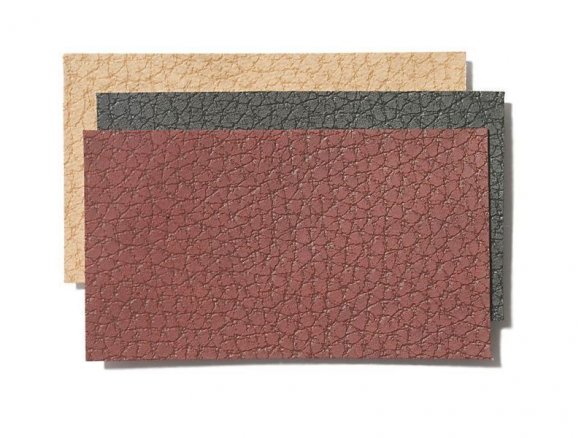 solid colour, matte, one side with calf leather embossing, PU-based material, reverse side with fleece carrier
The days when you could identify imitation only by looking at it are long gone. Today, especially in the realm of bookbinding, many synthetic materials are on offer that can only be differentiated from real leather or LEATHER-FIBRE FABRIC by their smell. And that´s how it is with this material, which is very suitable for high-quality books or really fine calendars.
The Quinel Torro is not only great to work with but feels really great as well. The versatile plastic polyurethane (PU) has been processed into a material that has a matte, lightly gummy surface that, because of its thermo-reactive attributes, when blind tooled tends to darken and which can be wiped clean with good results. Before gluing with DISPERSION ADHESIVES the manufacturer recommends that you make a trial run.
Quinel book cover fabric, Torro imitation leather
6 Variants
Note
Please note that no exchange is possible in the case of products cut from rolls and the minimum order for products sold from rolls is 0.5 running metre.