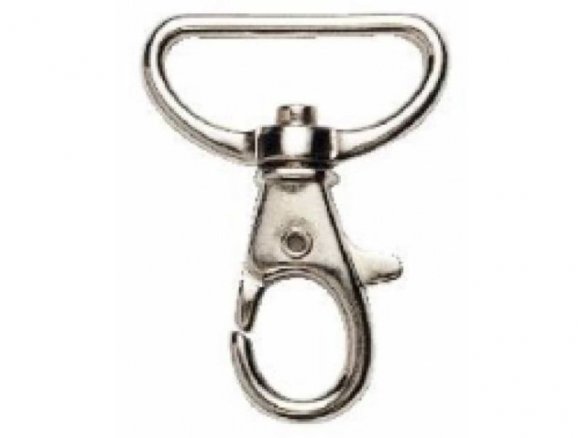 metal, rust protected, given dimensions are thickness x width x length
With this snap hook with an opening designed to accept a belt or strap you can very easily make a lanyard (with key ring), of course, but they can also be used as closures for backpacks or bags.
Our D-RINGS can serve as the perfect companion piece for this snap hook. It should be attached at the point where you want to hang the snap hook.
The second dimension given (width) is the width of the clasp (opening), which thereby defines the maximum size of the belt or strap that can be used.
Prym snap hook with belt eyelet, metal
5 Variants