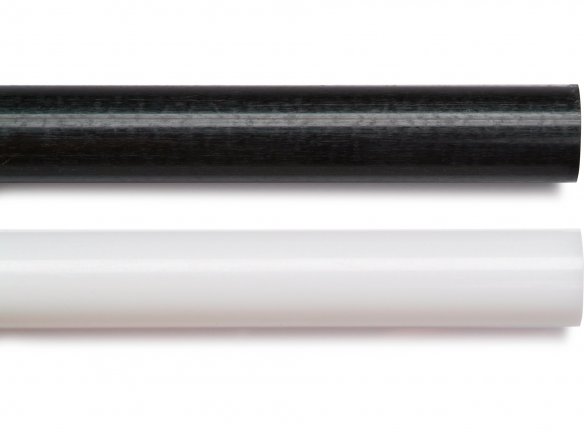 material

polyoxymethylene (Polyacetal)
Polyoxymethylene (POM) or poly (vinyl) acetal was first introduced to the market in 1959 by Dupont under the name "Delrin". It is a thermoplastic copolymer with a surface that is harder than almost all other plastics. This material is extremely wear-proof and resistant to almost all commercial solvents. We have added this product to our range of goods so as to provide model makers with a material that produces excellent results when being processed by machine tools.
POM possesses excellent technical attributes. This very hard and rigid but nonetheless ductile material is characterized by: low coefficient of friction but good abrasion resistance, excellent springiness, high resistance to fatigue even when used variably, good insulation against electricity, compression-proof and impact resistant, good chemical resistance especially against solvents but not against powerful acids or oxidizing agents, does not tend to develop tension cracks and absorbs very little water. The material has the disadvantage, however, that it does not take to being glued or painted all that well.
Because of its physical attributes, POM is used extensively in the production of functional components for precision engineering, in specialized model making or in equipment construction. A few examples would be: gear wheels, zippers, screws, sliding bushings and pressure rolls.
POM (Delrin) round rod
12 Variants
30,00 mm
50,00 mm
80,00 mm