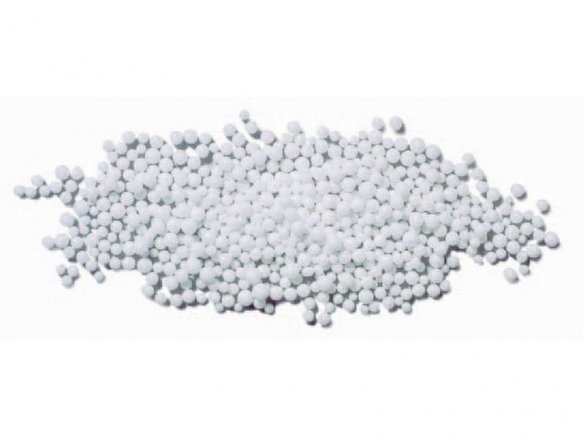 foamed polystyrene granulated beads, white, ø 2-3 mm
The polystyrene foam pellets, which have diameters between 2 and 3 mm, are basically a side effect from the process used for the production of sheets, spheres and all the other objects made from polystyrene foam. Polystyrene granulated beads, which already contain a blowing agent, are foamed into little balls by means of a blast of steam. The high temperatures of the steam cause the thermoplast PS to soften and the blowing agent to vaporize whereby small bubbles form in these little balls. The addition of more steam brings about the second stage of production whereby the little balls are welded together to form polystyrene foam blocks or sheets.
Applications: These fine polystyrene foam pellets can be used to fill beanbag chairs and stuffed animals or pillows (important to note is: double seams are a must because otherwise the pellets will leak. The pellets also make great artificial snow.
Polystyrene foam pellets
2 Variants
Note
Please note that we can only ship large quantities of this article per forwarding agency which means that there are higher shipping and handling costs.